Driver training for sustained fuel savings – for fleets
We only work with fleets, here is a short video if you want to know how to save fuel in the car you have now.
Fuel costs are rising and eating your profits: ecodriving delivers sustained savings of 5-10% with existing drivers and vehicles. No vehicle modifications needed.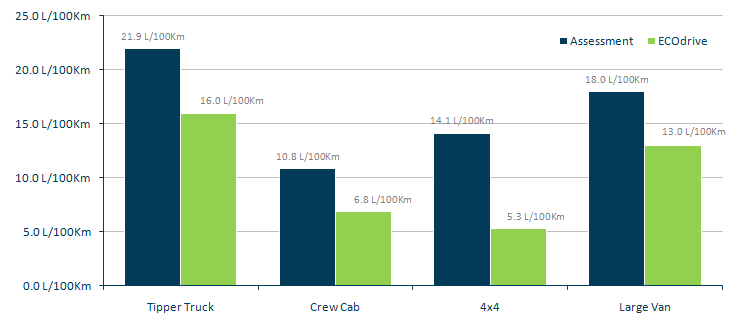 ECOdrive delivers sustained savings, by focusing on fuel efficiency as the key operator training within a structured approach to energy management e.g. within ISO50001 or ECOfleet(tm).
The benefits:
Savings of 5-20% on the day, average of 5-10% in practice
Less stressed, more relaxed and productive driving for your employees
Reduced wear and tear on your vehicles, leading to higher residual values
Cost effective: ECOdrive pays for itself with 250-350 litres saved
Increased profit
Saving 10,000 litres puts up to € 12,000 on your bottom line.
Reduced carbon footprint

A company vehicle driver can cut your carbon footprint by 1 tonne, just by saving 380L of diesel, or €450 at € 1.20 per litre.