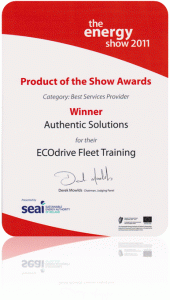 Delivering Energy Management Services since 2005; AEMS are independent energy advisors, trainers and auditors.
We started ecodriving training in Ireland in 2006 working with partners in UK, NL and across the EU via ECOwill, ECOdriven and other projects.
In 2011, we won Best Service Provider at the SEAI Energy Show.
Every fleet is different, training is tailored to suit, customers to date include:
Dublin Bus
Bus Éireann
Kilsaran
John Sisk & Sons
Several Local Authorities
Numerous  Small & Medium sized fleets
Over 50 trainers who coach employees in-house in road haulage companies
Our credo: The greenest and most profitable energy, is the energy you do not use.